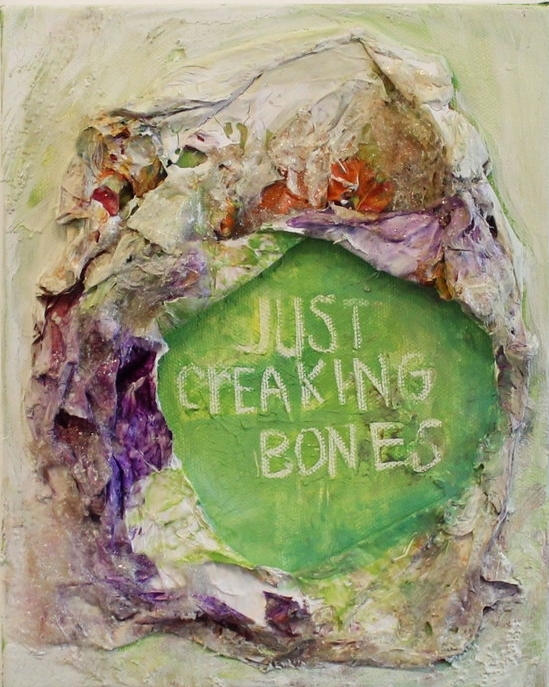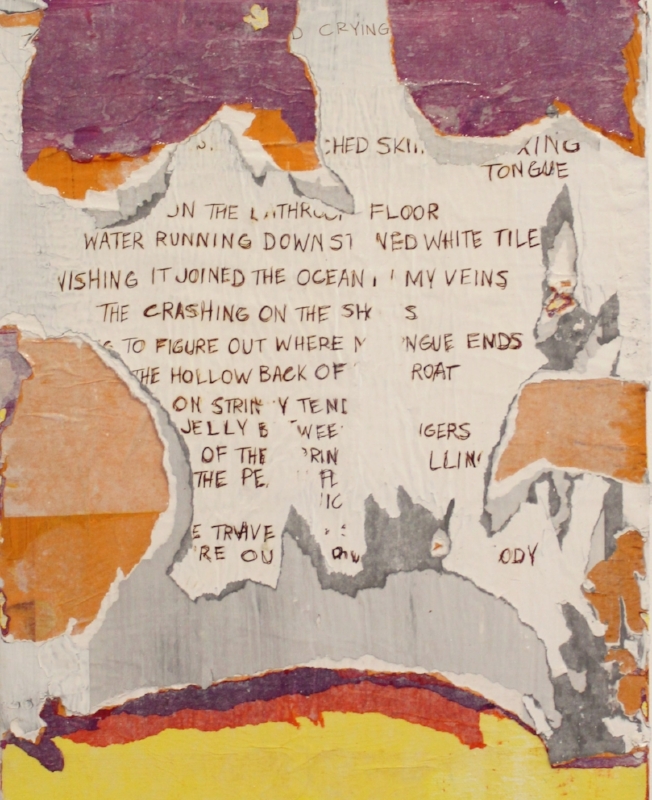 kirby miles
artist statement
My current body of work hibernates within the realm of the collisions between the written or spoken word and the language of painting. This area, often awkward is a space for open ended statements to rub up against skin often creating raw or unsettling outlooks that can rest within the area of sweet sentimentality or dark humor. The archaeological paintings dissect the origin of the words they incorporate by removing them from their intended homes within poetry. The presence of unfinished, often seemingly personal statements, unidentifiable or slightly "off" imagery, and glittery, bodily like material in the work begs for voyeurism. The altered natural elements in the work are links to the connection between the human dimension and that of a magical otherness, leaving you in an unknown landscape of euphoria dyed at the edges with anxiety.
biography
Kirby Miles, a North Georgia native currently resides in Hamtramck, Michigan where she is pursuing her final year of graduate school at Cranbrook Academy of Art. She received her BFA from The University of Tennessee at Chattanooga in 2017. Most recently, Miles received a scholarship to attend the Chautauqua School of Art seven week residency in Chautauqua, New York for the summer 2018 session. While there, she developed and cultivated a new body of work and fostered her writing practice parallel to her art practice.
alyssa klauer
artist statement
My paintings are constructed on a foundation of visual effects––faux finishes, faux worlds, and phantasmagoric qualities––in an attempt to create a feeling of polyphony or mixed response, difference in sameness, repulsion in attraction. I employ the constructed still life to engage and pull together incongruent images to make an intense psychological space. The works are dangerously alluring, their propensity to transform rooted in their fragmentation. I am interested in visceral metamorphic elements and how they combine to create autonomous feminine forms. The fragmentation heightens the artifice of the figures or constructions, and shows the body's agency in reclaiming the artifice.
biography
Alyssa Klauer is an artist who lives and works in Detroit, MI. She holds a BFA in painting from the Maryland Institute College of Art and is an MFA candidate at Cranbrook Academy of Art. She has exhibited solo projects in Baltimore, MD and has participated in numerous group exhibitions nationally and internationally in Anjo Achi, Japan, San Francisco, New York, and Washington DC.